Data is becoming more important than ever. Experts predict that data will change the very nature of many economic activities. Data is being used in many commercial areas from demand forecasting to marketing, which makes is crucially important to securely store it. Because any cases of data loss may lead to a consequent loss of income, reputation, productivity or even a client.
It is almost impossible to predict when a catastrophe will happen, or the extent of the damage it will create. On the other hand, the measures you take against such events or your company's approach to them is entirely in your hands. Hence, maybe you should prioritize creating a new Disaster Recovery Plan or review it if you have one.
First of all, you should know that a Disaster Recovery Plan might not work for every company. While creating a DR Plan for your company, you need to take into account many factors such as protection of your systems, data and personnel, together with the continuity of your business systems. Whether you have decided to create a viable Disaster Recovery Plan that is also in line with your needs, or review your existing plan, here are the factors you will need to pay attention to…
1- Documentation for Your DR Plan
It is crucially important to define and document in a Disaster Recovery Plan the personnel, who will play active roles, and their duties, so that in case of an emergency senior management or relevant departments know the exact course of actions they have to follow. A good DR strategy plan should encompass many details such as your objectives, tactics and emergency phone numbers, together with the persons assigned to manage the process and their roles, responsibilities, etc. In addition, you should rigorously prioritize your applications and hardware, and include the communication details of persons who can provide you with technical support for each application and hardware. Hence you can minimize or completely eliminate any setbacks which might occur during the management of an emergency.
2- Risk Evaluation and Business Impact Analysis
The most successful strategies in the business world start with "risk evaluation". This is the same for a Disaster Recovery Plan. In cloud computing, the first step to an effective Disaster Recovery Plan is to evaluate your company's infrastructure and specify possible threats and risk factors. Risk evaluation will help you determine the security vulnerabilities of your current IT infrastructure and significance levels of the functions and components of your business. In addition, you will be able to predict the extent of possible impact on your business and specify remedies beforehand.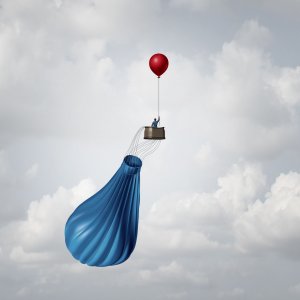 On the other hand, you can use these predictions to calculate your financial and non-financial costs related to Disaster Recovery, and your RTO (Recovery Time Objective) and RPO (Recovery Point Object) values. RTO indicates the time needed to re-engage the system in case of a possible disaster. RPO indicates acceptable data loss. In today's business world, understanding RTO and RPO, which carry great importance specifically for corporate companies, will help you decide which data and applications to protect, how many resources you need to invest in to have an effective DR plan and which DR strategies that you need to implement.
3- Drill Management and Updating Your DR Plan
An Effective DR (Disaster Recovery) Strategy needs regular and periodical drills in order to ensure that every process and system work as expected. In order to have a successful Disaster Recovery Plan, you need to make sure that this plan will really work when the worst happens.
4- Be Prepared Against Various Disaster Levels
There are many types and levels of disasters. Companies which fail to take required measures and plan ahead are likely to experience longer shortages and suffer more loss, regardless of the level of disaster. A good DR Planning must encompass different response levels of different levels of disasters and emergencies. A right team of people and an accurate strategy must be specified for every level of planning.
5- Define Your Priorities
Disaster Recovery is among the IT expenses which companies hope to never resort to harvest. Therefore it is important to improve your abilities of flexibility into a guiding element in your IT infrastructure. Forming a flexible infrastructure is a combination of good practices and technologies which support your business and minimize your risk. At this level, the best choice is the Cloud-based, New Generation Disaster Recovery Solution. With this solution
You won't be needing a second physical storage area, therefore cutting down on costs for additional hardware and software
You can easily scale your business in line with your current business demands
You will be able to back up your data and carry out other management processes whenever and wherever you have access to the Internet.
You will have the chance to store your data in more than one medium and thus minimize your risk of failure following a disaster.
At this point, Teknotel Telekom can help you with professional Data Center services. Teknotel produces the right solution for all institutions that need to work uninterruptedly and securely, offering them a professional Disaster Recovery service. In line with its tradition of offering quality and professional services to world standards, Teknotel's Telehouse Istanbul Data Center makes business processes smart while providing companies with uninterrupted business continuity through the Cloud Services that are based on highly reliable references.