Cloud technologies bring a dynamic structure to a company's IT infrastructure, therefore reducing operational and capital costs, which means an alternative source of power in terms of developing and launching new products and services in order to cater to changing market needs. This naturally creates a gradually increasing interest in cloud technologies. According to IDC's latest research, 67% of all corporate infrastructures are expected to become cloud-based by 2021.
Changing IT needs due to recent digital transformation, coupled with new IT infrastructure technologies, compel corporations to use cloud and data center services, and in their efforts to cater to self or client requirements for uninterrupted, secure and fully compatible operation, corporations are forced to work with professional service providers.
Why Should You Prefer Telehouse Istanbul to Increase Your Cloud Strategy Performance?
Telehouse Istanbul Data Center provides data center, cloud and corporate internet services for secure and interrupted operation in all of your infrastructure. Transforming your business processes into smart processes using cloud and data center services backed by highly reliable references, Telehouse Istanbul produces perfectly suited solutions for your company through professional and modern services.
What sets Telehouse Istanbul apart in terms of achieving high performance from your cloud strategy
Cutting edge cloud servers
If you want to acquire high performance from your corporate cloud strategy, you pay attention to whether the data center, which you are considering to work with, utilizes hardware that is at global standards and employs the latest technologies in the field. Because in cloud services, details such as server brand or warranty period will determine the quality of the service you'll get, which will consequently define the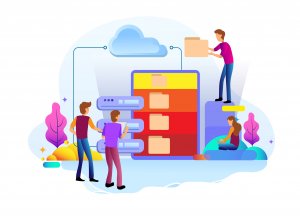 success of your company's cloud strategy.
Telehouse İstanbul Data Center closely monitors innovations in data center and cloud solutions areas, and the Center's HP Blade Server and 3Par Storage hardware infrastructure is constantly improved based on latest available technologies. It offers professional, reliable and uninterrupted Data Center and Cloud services thanks to its experienced engineers with Microsoft SPLA and VMware DCV (Professional – Data Center Virtualization) certifications and its Cisco, VMware Enterprise Solution Provider and Veeam Cloud Provider partnerships. With its Carrier Neutral infrastructure, Telehouse Istanbul Data Center takes these highly qualified system features to a corporate level through its fiber optic and dark fiber connections.
Backing up is critically important to protect applications and data stored in data centers. In short, data center service means storing your files in an external source, thanks to which any case where your data accidentally becomes unavailable will not pose a problem since you can access your externally stored backup in a very short amount of time. This gets cloud backup services into the list of criteria which you need to take note of when selecting your data center. At Telehouse Istanbul, your Cloud Backup data goes through daily encryption. Your hosts can be backed up daily, weekly or monthly according to your preference.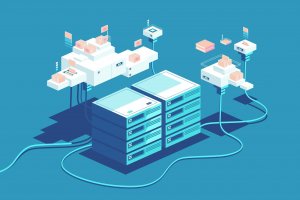 Uptime rate is a feature which enables your commercial applications to work as expected and without interruption. A company being live at 24/7 is the fundamental milestone on the way to reaching optimal efficiency and other commercial targets. This is because Internet users can visit your website at every part of the day, for your products and/or services. A damage to brand reputation and business income may be unavoidable in case of any access problems. Hence "Uptime Rate" is an important factor to consider when deciding for a data center service, and it may well be a reason for preference. The higher the uptime rate of a data center is, the higher quality the service your company will receive from them. Teknotel produces the right solutions for your IT infrastructure which needs to work uninterruptedly and securely, offering professional data center services, and supports the smooth operation of your company with at Tier3+ level with 99.999% uptime guaranteed.
Quick Service Upgrades and "Remote Hands"
It is important for the continuity of your operational processes that the data center, which you decide to host your infrastructure on, works with technological hardware and expertise which can fully cater to your business requirements, so that your corporate cloud strategy can progress as planned. Thanks to "Remote Hands", a professional-level data center service, you can quickly create and engage any new functions you need, without needing any person from your IT team to be physically present at the data center. The fact that "Remote Hands" teams consist of expert engineers familiar to all data center functions is a plus which guarantees high performance in your outsourced services.
Therefore…
Telehouse Istanbul, as a cloud and data center services provider, produces the right solutions for retail businesses, which have an inherent requirement to be at service at all times. Tools which perform distribution, procurement and sales operations and aim to learn client behavior, work on Teknotel's cloud platform in order to create an uninterrupted experience for customers. In line with its tradition of offering high-quality and professional services at global standards, Teknotel's Telehouse Istanbul Data Center is the ultimate source of business continuity and uninterrupted operation, which is only backed with highly reliable references.